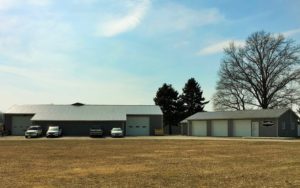 Over the past several years, ScottRods Custom HotRods & Fiberglass has become a leader in the Fiberglass Hot Rod Industry.   With over 30 years of experience in restoration, fabrication and lamination, we have worked hard to fine-tune our manufacturing processes. The quality of our hand-laminated products is second-to-none and we take pride in providing our customers with superior fiberglass bodies for street rods, drag racers, show cars and more.
Because we have had the opportunity to build and purchase molds from several different manufacturers, we have accumulated a unique variety of nostalgia hot rod bodies to provide to our customers. Visit our Body/Chassis Section for a list of the fiberglass body and chassis packages we offer along with the many options available. The Hankster and Kingpin are customized models that can only be found at ScottRods.
ScottRods is a family-owned business that strives to build quality fiberglass parts and long lasting friendships with our customers and fellow car enthusiasts. Scott has over 40 years of experience in auto body repair, restoring his first car at the age of fourteen in between going to school and working on the family farm. Over the years, Scott worked part-time in his home shop repairing a steady flow of wrecked cars and restoring countless hot rods along with working a full-time job.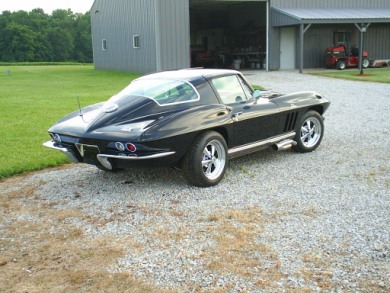 Although Scott has restored an assortment of cars from the Porsche to the GTO, he always favored restoring and customizing Corvettes. He has restored many customer Corvettes and six of his own which gave him a great deal of experience in the lay-up and repair of fiberglass products.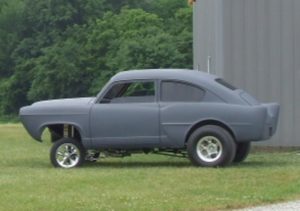 In the early 2000's, Scott was asked to build a mold for a 1951 Henry J. He finished the mold and built a complete Henry J Gasser that still resides at ScottRods and is known as 'Serial Number One'. ScottRods is proud to be the only fiberglass manufacturer to offer  Henry J body packages.
After 20 years of employment as a reactor-operator, Scott decided to leave his day job and dedicate his time and efforts to fulfilling his dream of operating his own business catering to car and racing enthusiasts like himself. Over the following years, Scott purchased molds from The Rod Shop, Rod & Race Fiberglass (Anderson Industries), Flint River Rods, Willys Hot Rods and Downs Industries. These acquisitions enabled ScottRods to offer bodies and  replacement parts for the '23 C-Cab to the '33 and '41 Willys to Early Fords, Vickys and Fiats making our line of fiberglass bodies the largest available in the Hot Rod  and Street Rod Industries.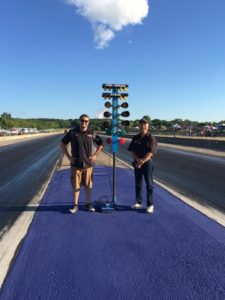 #1  Leber Son, Zack, came on board while in high school, learning the basics of fiberglass lay-up and auto body work in the shop.  After graduating from Terra Tech with a degree in Automotive Power Technology,  he stayed on at ScottRods as a full-time employee.  Zack has become an important part of the ScottRods crew, spending most of his time assembling bodies in the shop while doing fiberglass repair work on the side.
We have vastly increased our customer base in the past few years along with the bodies we have to offer.  Although ScottRods continues to grow and develop new product ideas, we will always do our best to ensure a quality product in a timely manner and customer satisfaction will remain our number one priority!